AghamBayan: A DOST-UP Festival of Science, Technology and Innovation celebrates the scientific projects and accomplishments of the University of the Philippines (UP) supported by the Department of Science and Technology (DOST).
The one-day event showcased THIRTY NINE (39) DOST-supported Research Projects, through poster exhibit and pitching sessions, which have manifested impact on public good, extension, and utilization, especially in Health, Environment, Food and Agriculture, ICT and Manufacturing sectors.  Featured technologies are the first Filipino-built microsatellites for scientific earth observation; tools that will guide local governments and communities in disaster preparedness and responses in the event of typhoon and landslides; organic and environment-friendly biofertilizers that improve the harvest of our farmers; and a national system for newborn screening that saves children from mental retardation, among others.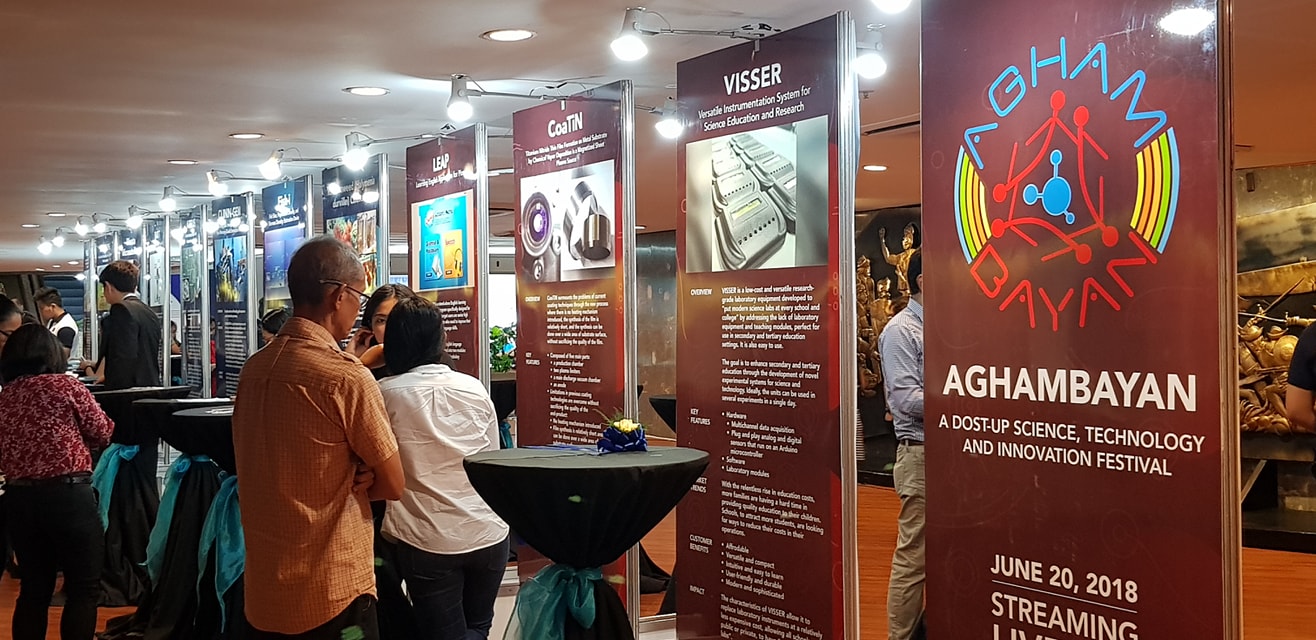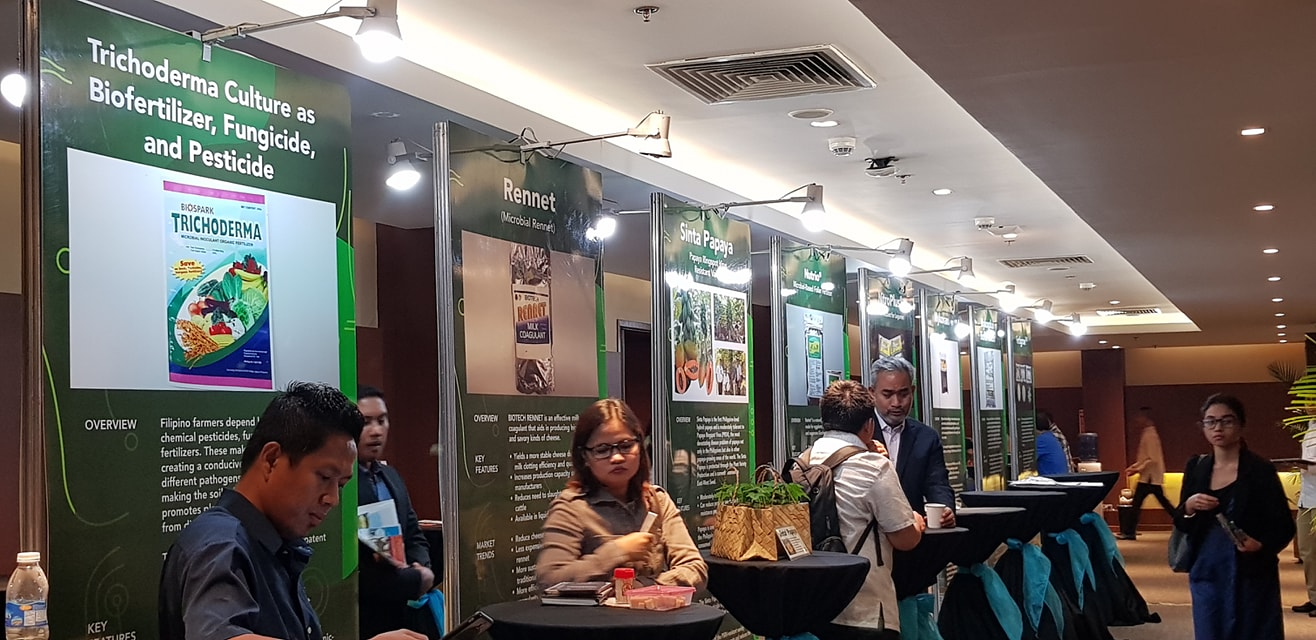 Out of the 39, Eleven (11) R&D projects were highlighted taking into consideration its deployment status and impact. Under the Environment cluster are the Light Detection and Ranging (LiDAR) Data for DREAM Program; SENSLOPE: Robust real-time early warning system for landslides; and DIWATA Microsatellites. Under the Food and Agriculture cluster are the Protein Enriched Copra Meal; SARAi: Smarter Approaches to Reinvigorate Agriculture as an Industry in the Philippines; ACTICon: Biopesticide for Fusarium Wilt of Cavendish Bananas; Shrimp pathogenomics towards a competitive and sustainable Philippine shrimp industry; and Improvement of coconut varieties for a competitive and sustainable Philippine coconut industry. Under the Health cluster are the RA 9288: An act promulgating a comprehensive policy and national system for newborn screening; Sambong tablet;  and Lab in a Mug – Dengue Detection Kit. All technologies write-up were compiled in the handbook entitled "Better Living through Science and Technology", which was turned-over to government and industry stakeholders.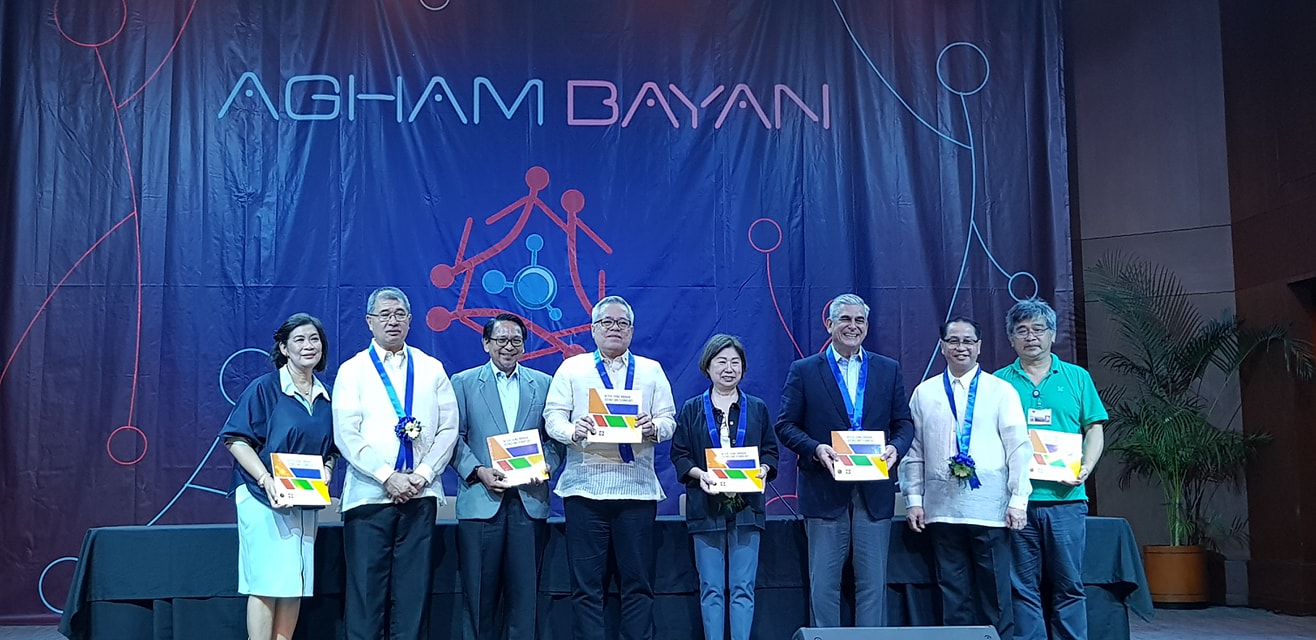 AghamBayan is a rare opportunity that brings together Government Policy-Makers, Industry Decision-Makers, and the Academic Science Community under one roof. Different stakeholders and partners, who recognize and support the importance of Science & Technology, and Research & Development for a sustainable and inclusive national development, converge in one place to participate in Panel Discussions, Pitch Sessions, Poster Exhibit, Partnership Signings, and Open Networking.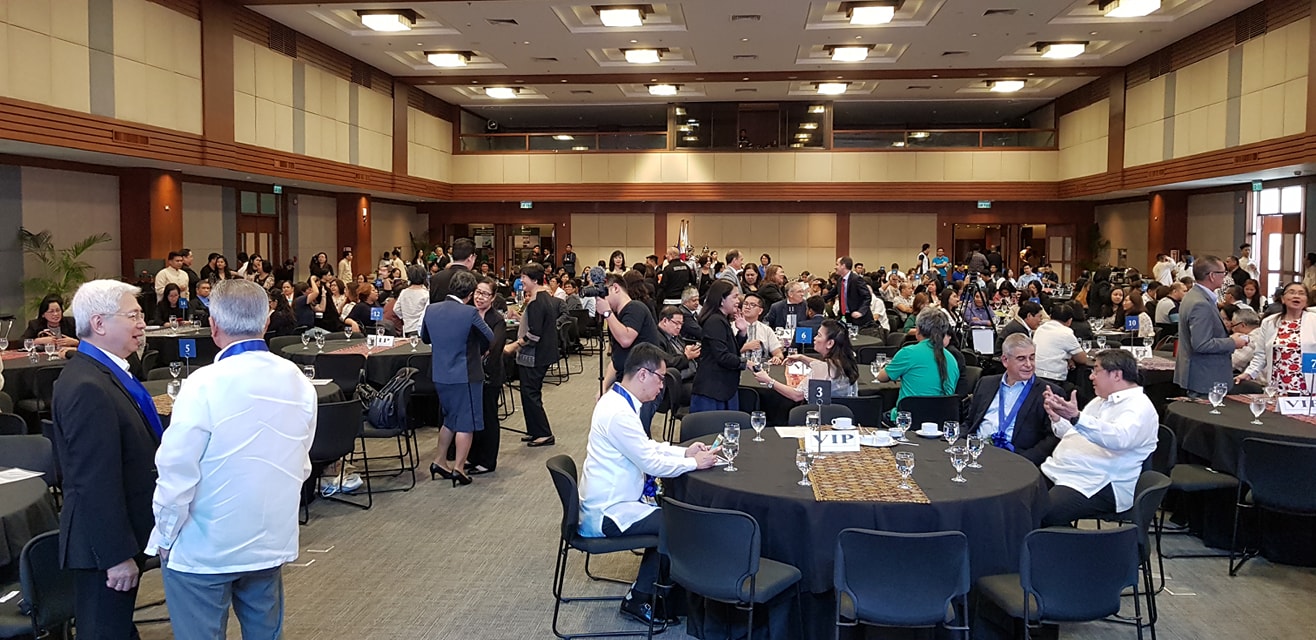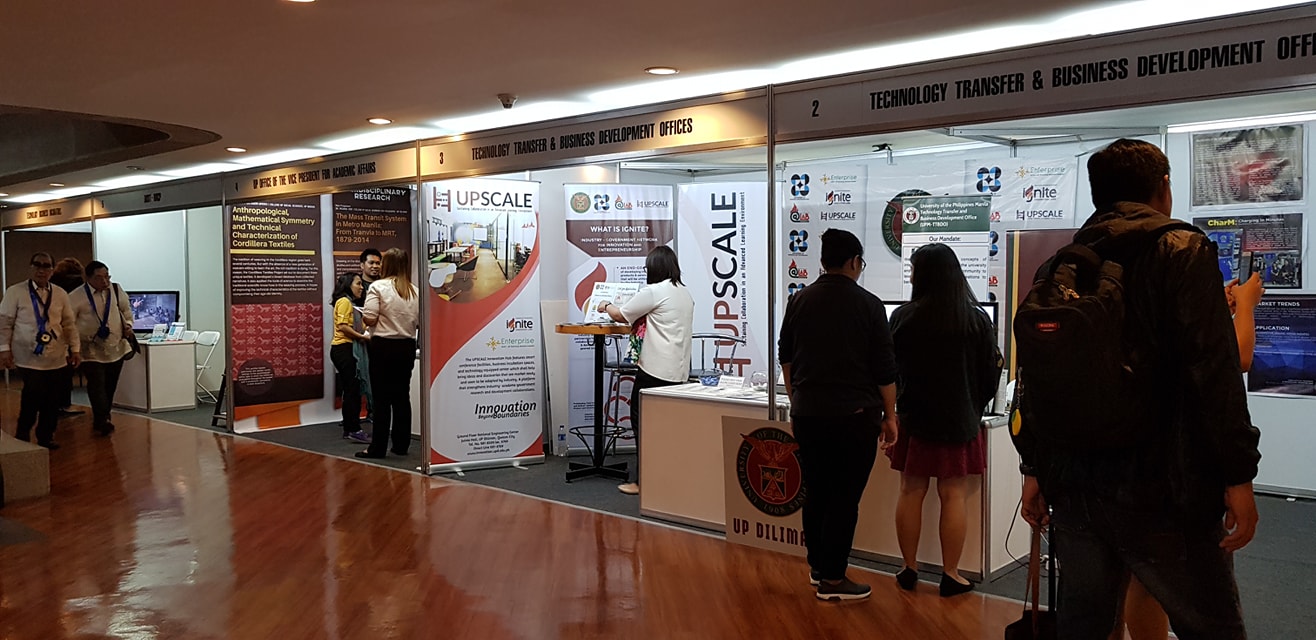 AghamBayan 2018 is a project of the Department of Science and Technology (DOST) and the University of the Philippines (U.P.) System, in collaboration with DOST National Research Council of the Philippines, DOST Office of the Undersecretary for R&D and Special Projects Division, DOST Technology Application and Promotion Institute, U.P. Technology Transfer and Business Development Office (TTBDO), Communicating Science and Technology, Research and Development in U.P. (CoST-UP), TVUP Internet Television Network, and U.P. Open University. Held on June 20 at the Philippine International Cultural Center.
Photo credit to Stephanie S. Cabigao of UP Media and Public Relations Office (UP MPRO)