Thesis and graduate students from the Department of Chemical Engineering participated in the Discovery and Technology Transfer Clinic organized by the UP System Technology Transfer and Business Development Office, in partnership with the department led by Prof. Joey D. Ocon.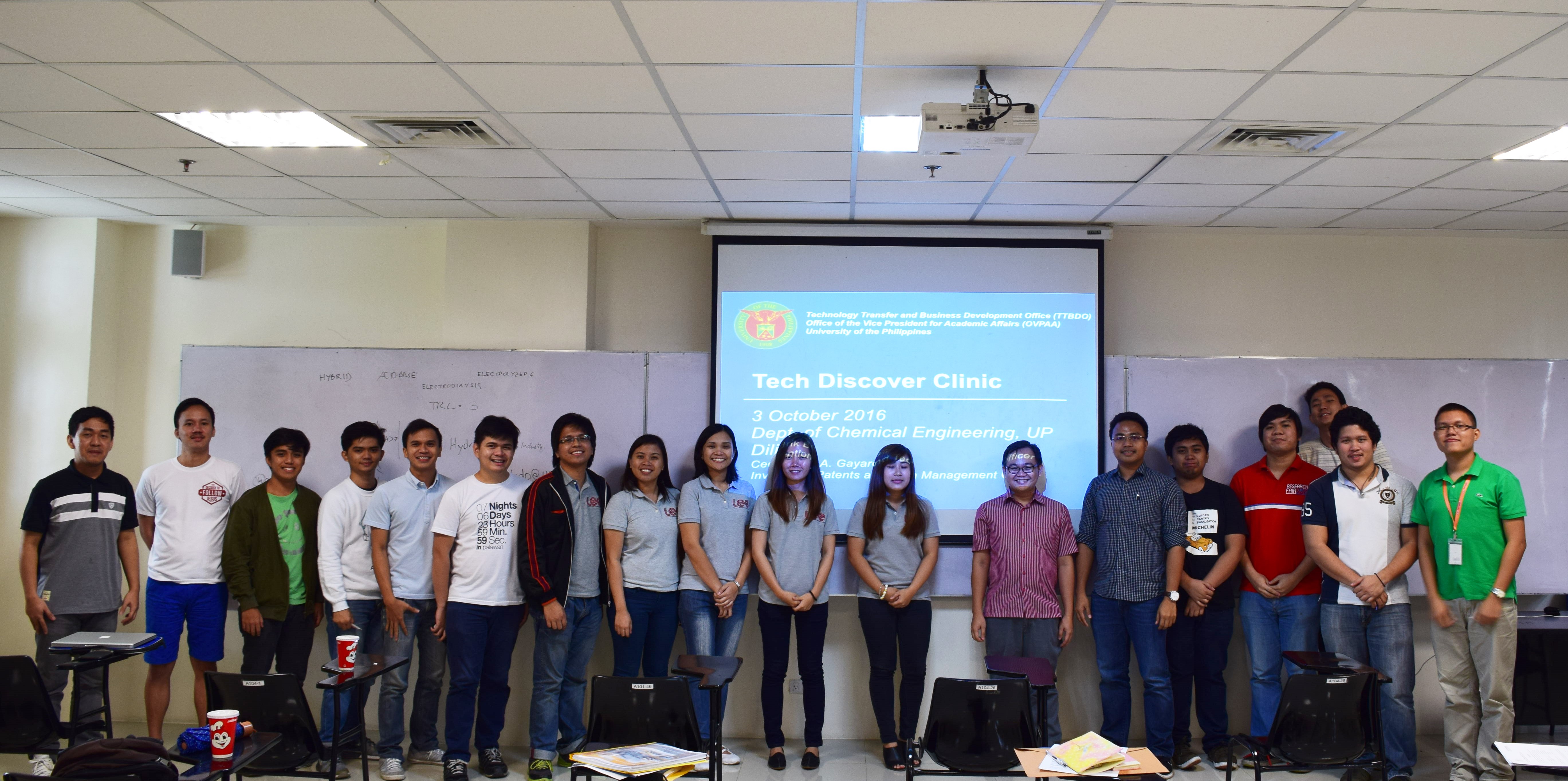 The clinic aims to assist the students initially disclose their research and advice them on how to move it forward following the technology transfer process, including how to secure Fairness Opinion Report pursuant to the Technology Transfer Act or R.A. 10055 for commercialization of technologies funded by the government. As this whole process would require relevant time and effort from the researchers, the UP System approved the proposal to provide incentive for researchers who will disclose their invention to the university and apply for intellectual property protection.
At the end of the clinic, TTBDO received three (3) disclosures from the participants for prior art search and further assessment. Those who submitted their disclosures may have a chance to be nominated in the Invention Disclosure Award.