Pursuant to the mandate of the UP System Technology Transfer and Business Development Office (TTBDO)  to supervise the disclosures of all works created and inventions conceived or first reduced to practice by all university personnel, and advise university researchers on the best route to market for a particular technology or invention, the TTBDO,  together with the UP Visayas Office of the Vice Chancellor for Research and Extension (OVCRE), and Office of the Vice Chancellor for Planning and Development (OVPD), conducted an Invention Disclosure Clinic at the Administration Bldg. of UP Visayas (UPV) on 7 September 2016.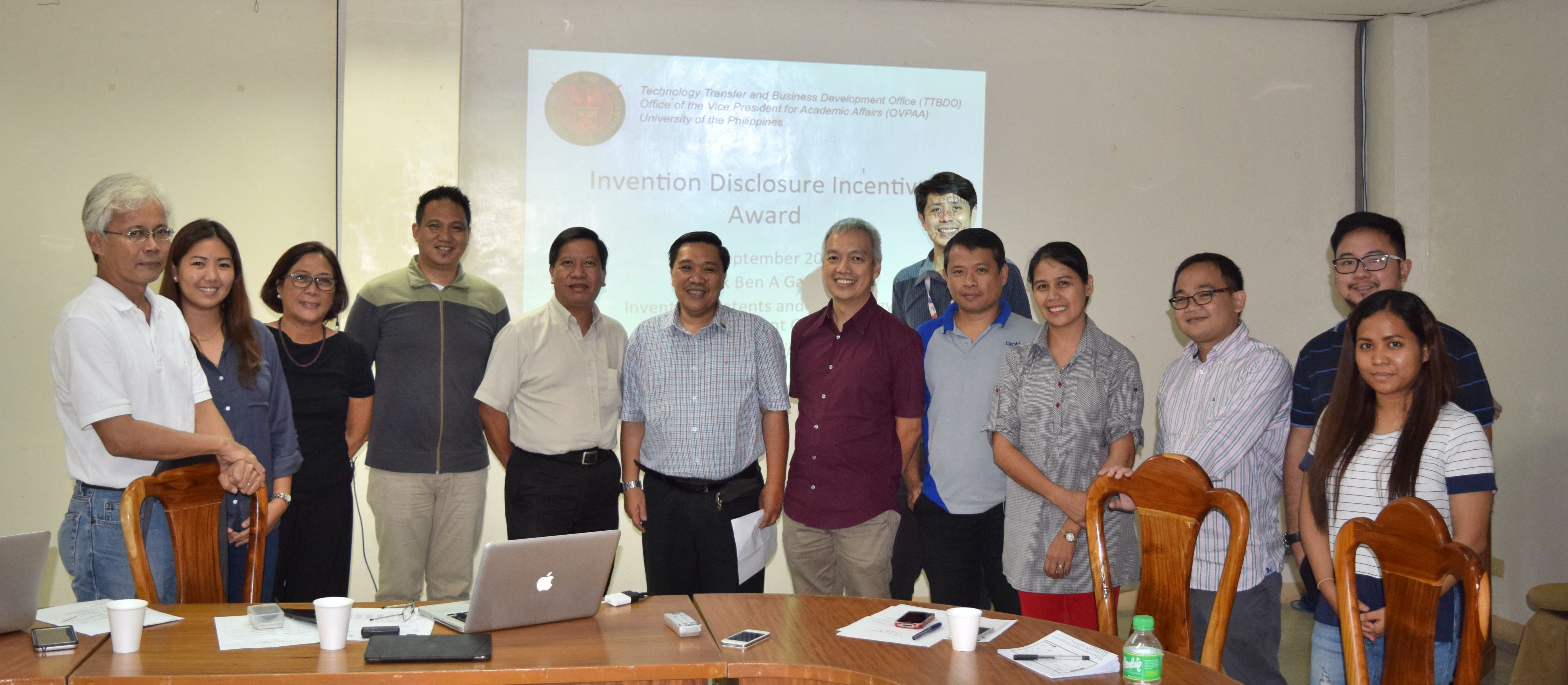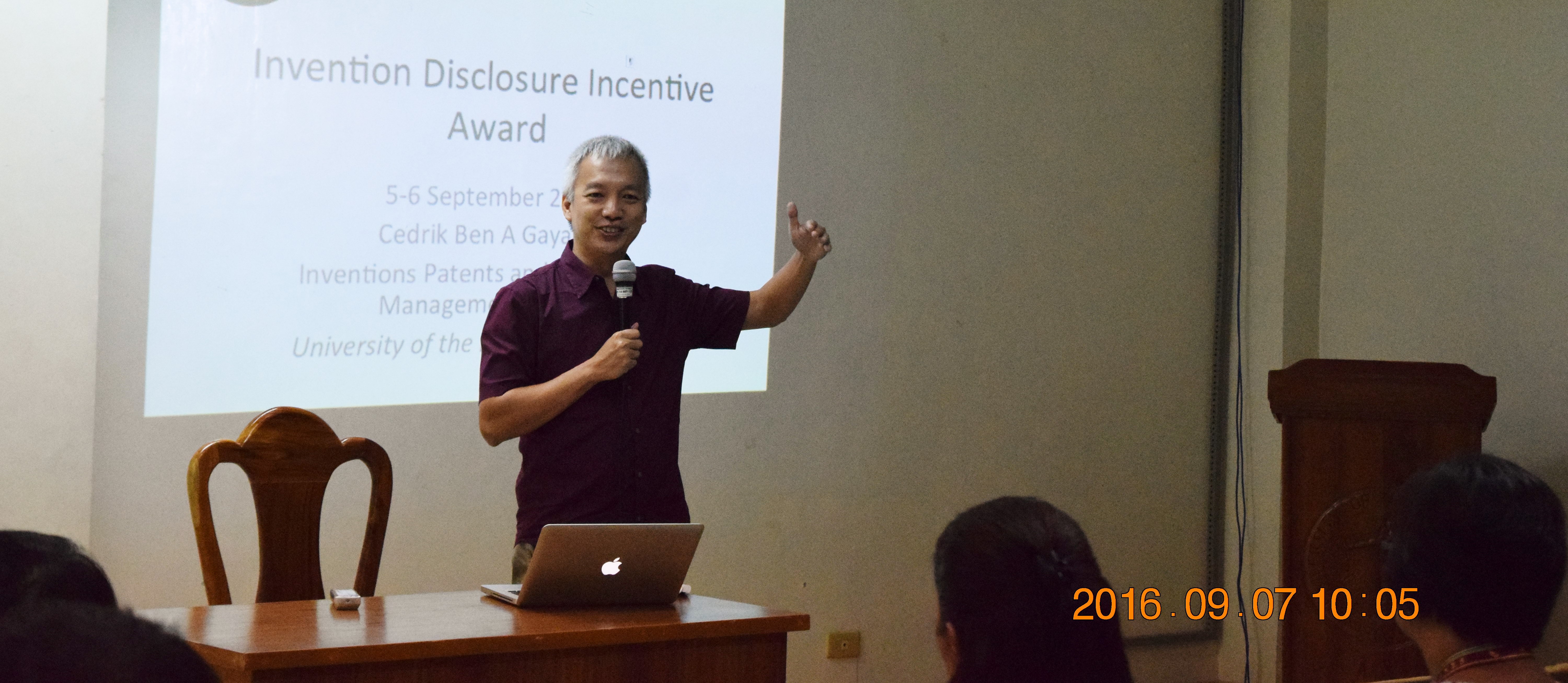 Fourteen (14) faculty researchers from different colleges of UP Visayas (UPV) namely College of Fisheries and Ocean Sciences (CFOS), School of Technology (SOTECH), College of Management (CM) and College of Arts and Sciences (CAS) participated in the clinic. Representatives from UP Diliman Intellectual Property and Technology Transfer Unit (IPTTU), UP Los Baños Center for Technology Transfer and Entrepreneurship (CTTE), UP Mindanao and UP Cebu TTBDOs also attended in support of the clinic.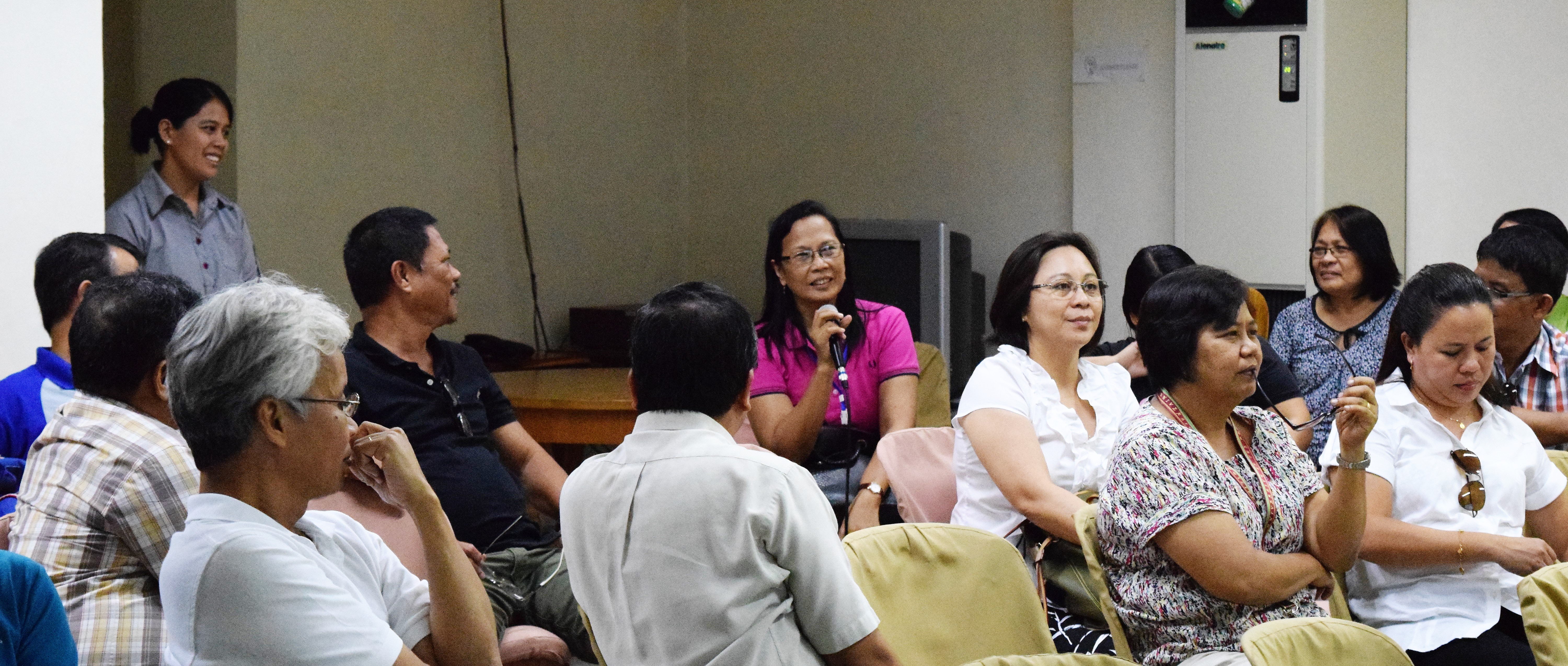 The clinic started with opening remarks by Dr. Ricardo Babaran, VCRE, followed by a quick introduction by each participant sharing his/her respective research topic and current development. Research fields are fisheries, chemical engineering, chemistry, food technology and IT. Most of the researches are have already been validated in the laboratory while some are currently being implemented in the field.
As the discussion on Invention Disclosure Incentive (IDI) and technology transfer progress, led by TTBDO Director Luis G. Sison, concerns and clarification on intellectual property (IP) ownership, IP rights, and funding support for and process of IP application were raised by the participants and appropriately addressed by the resource persons including Engr. Al Serafica (TTBDO Business Development and Biotech Enterprise Consultant). It was emphasized that the TTBDO is ready to assist throughout the technology transfer process, from the first step which is invention disclosure and IP protection up to dissemination, not only for UP but for the benefit of the public.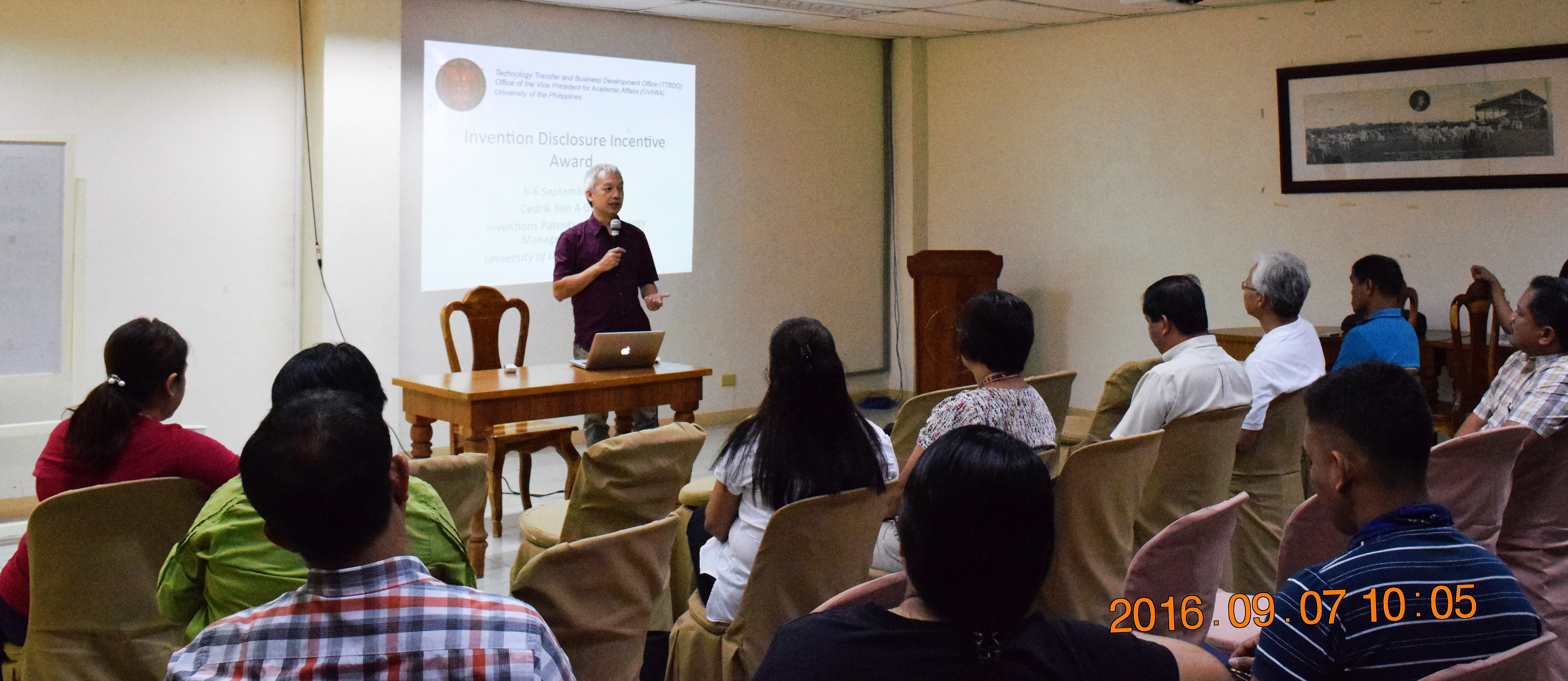 The most interesting part of the clinic is the one-on-one discussion/counselling between each researcher and TTBDO officer. This is an opportunity not only for consultancy but to build rapport and increase confidence for each party as well.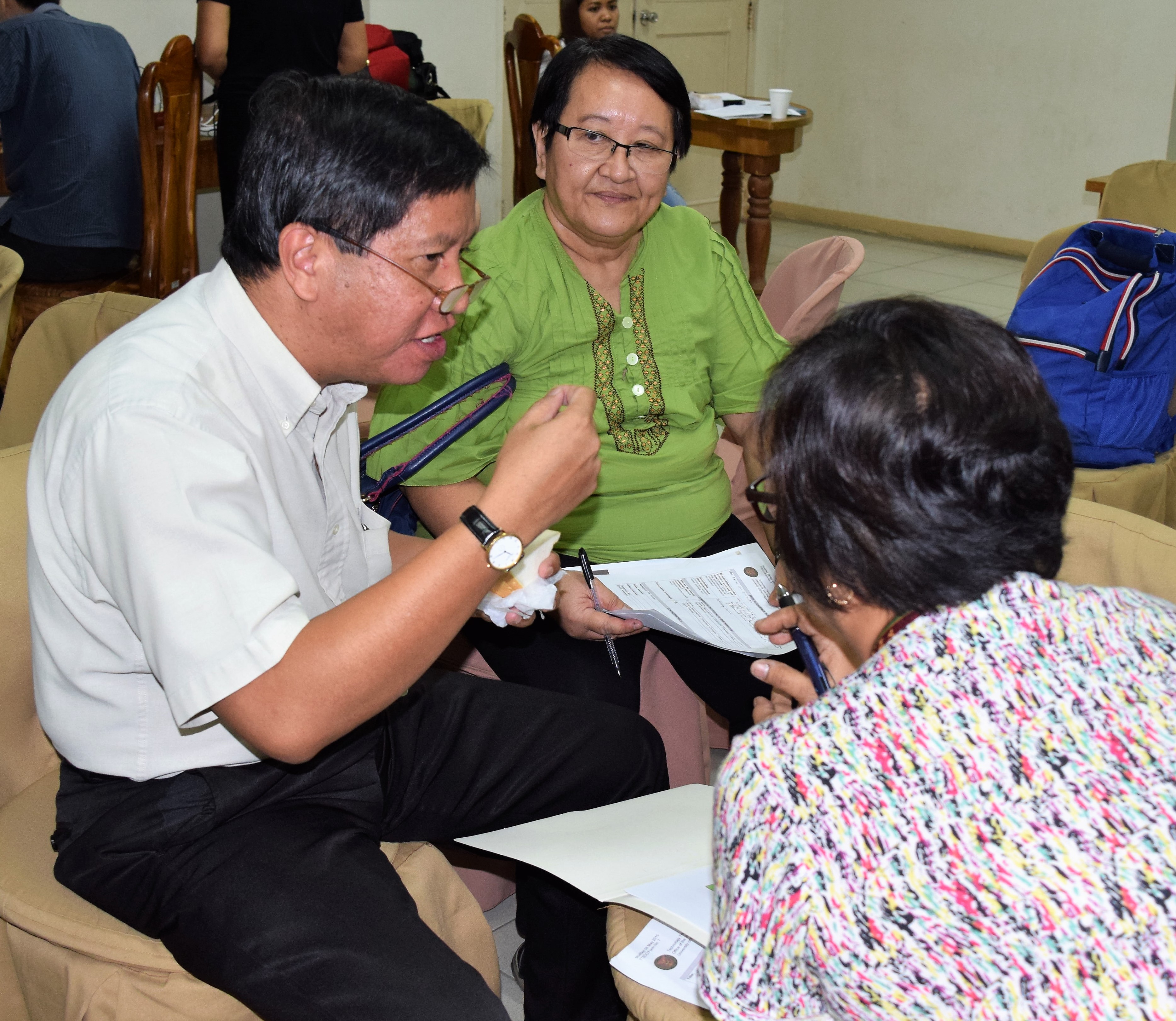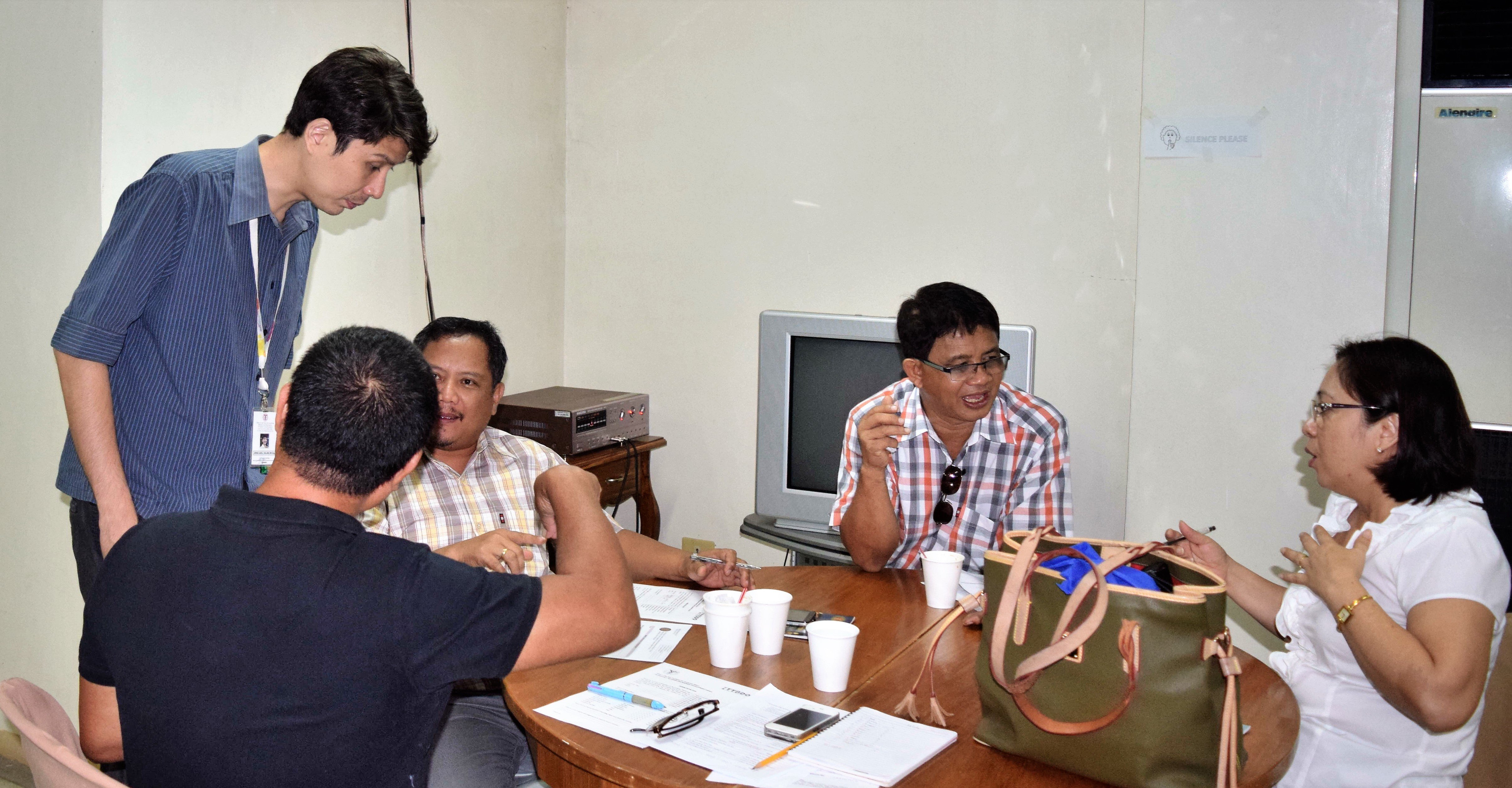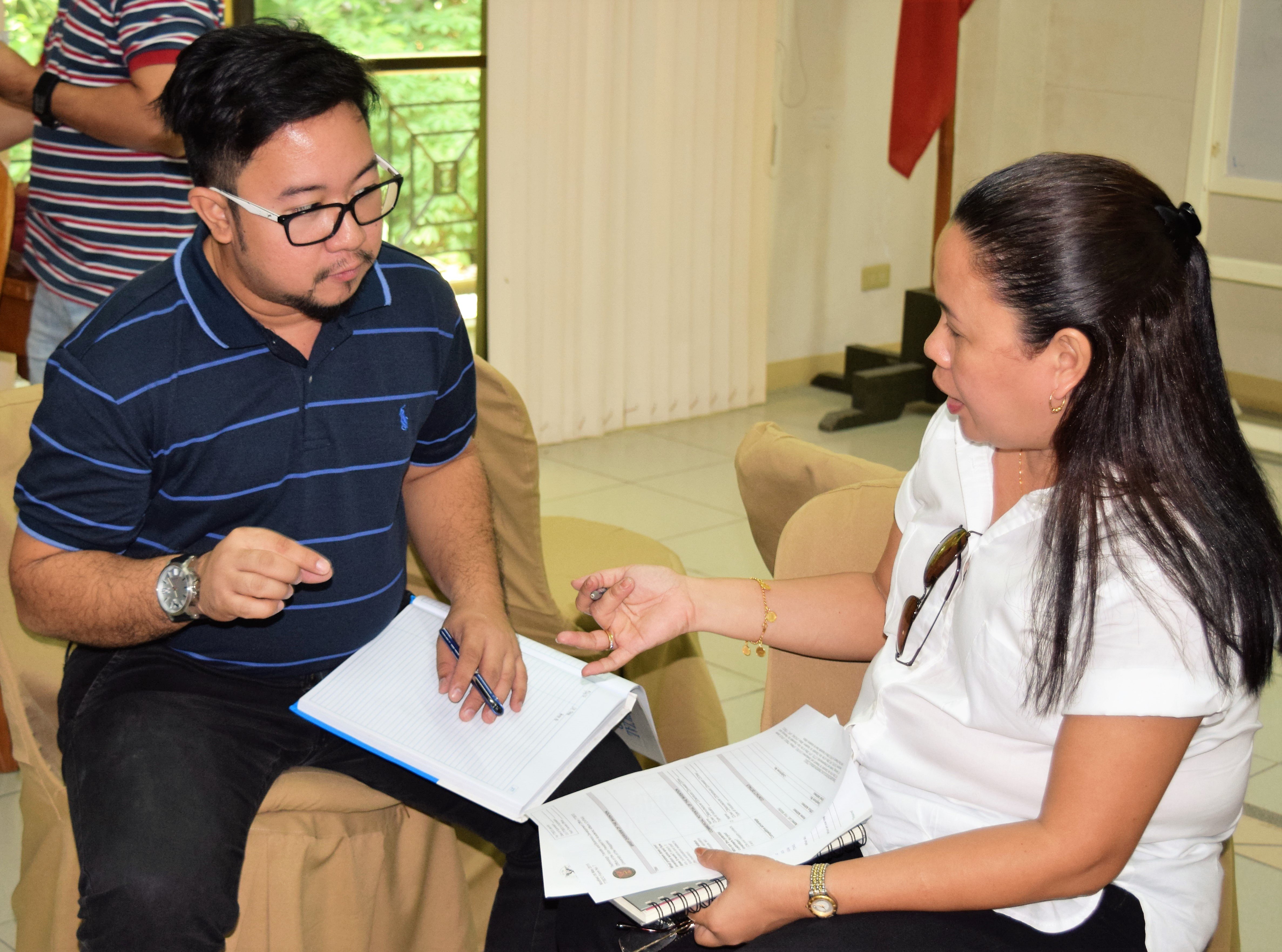 At the end of the clinic, TTBDO received thirteen (13) invention disclosures and two (2) of which were nominated during the TTBDO Executive Committee meeting held after the clinic. The disclosures of Prof. Ernestina Peralta for her research on producing oyster powder and Prof Ernesto S. del Rosario for the fish feeder qualified for IDI after meeting the criteria of inventiveness, industrial application and commercial potential.