In recognition of the  technologies that were developed by UP Diliman and UP Los Baños researchers, the Technology Transfer and Business Development Office, with the support of the UP Diliman Office of the Vice Chancellor for Research and Development and the UP Los Baños Office of the Vice Chancellor for Research and Extension, organized and hosted the first Invention Disclosure Award Ceremony held at the Board Room, Quezon Hall on 8 April 2016.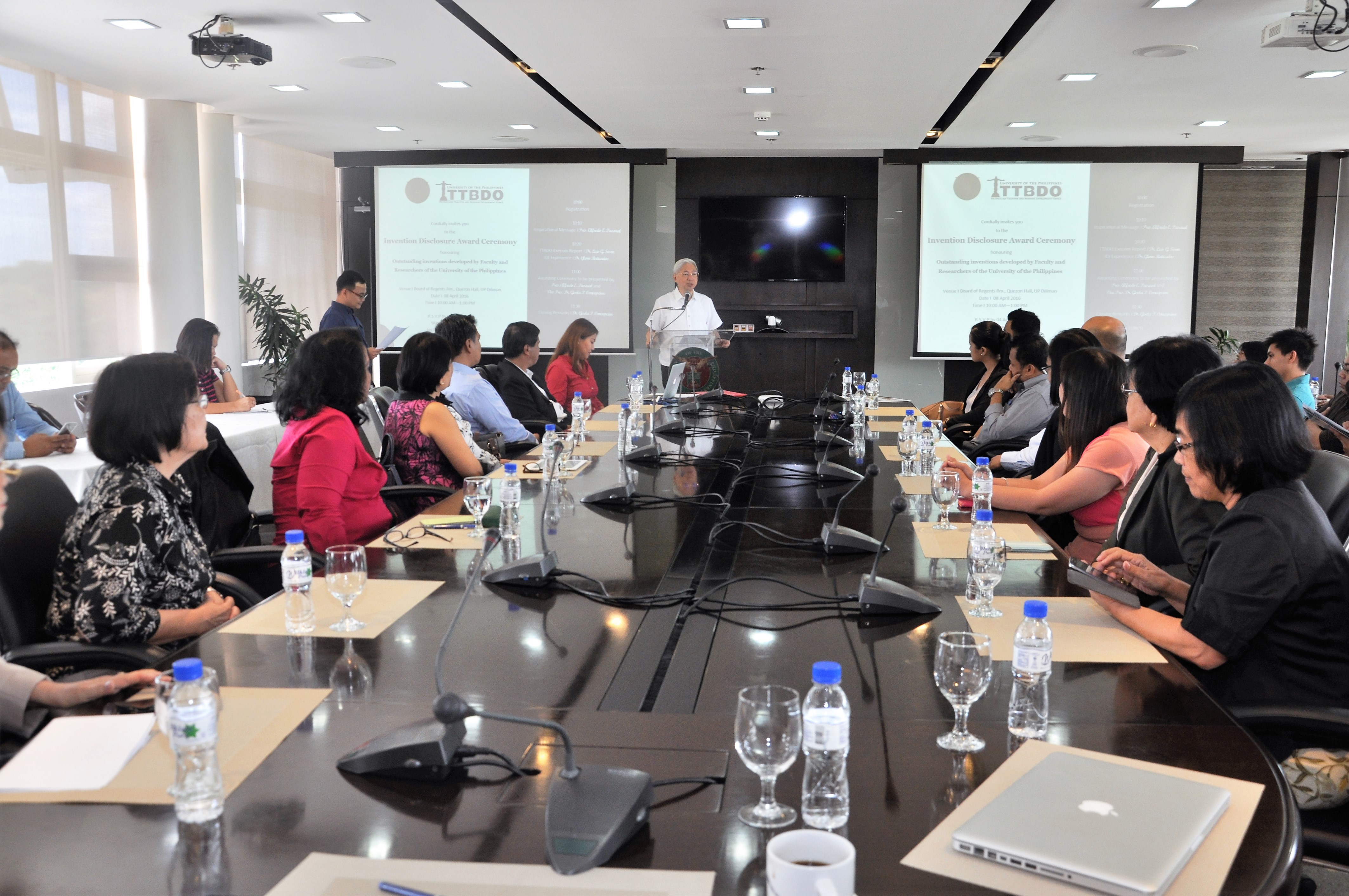 The ceremony started with welcome remarks from UP President Alfredo E. Pascual and a brief introduction on Invention Disclosure Incentive (IDI) presented by TTBDO Director Dr. Luis G. Sison.
IDI is an incentive program granted to inventors, researchers, faculty members, students, staff and visiting professors undertaking research and/or creative activities pursuant to any program, project grant or contract under the auspices of the University, who discloses the existence and assign patent rights and other related rights to the following inventions to the University in accordance with the UP Intellectual Property Rights Policy. The proposal to provide financial incentive for filing an invention disclosure was approved by the UP Board of Regents  during its 1305th Meeting held on 29 January 2015.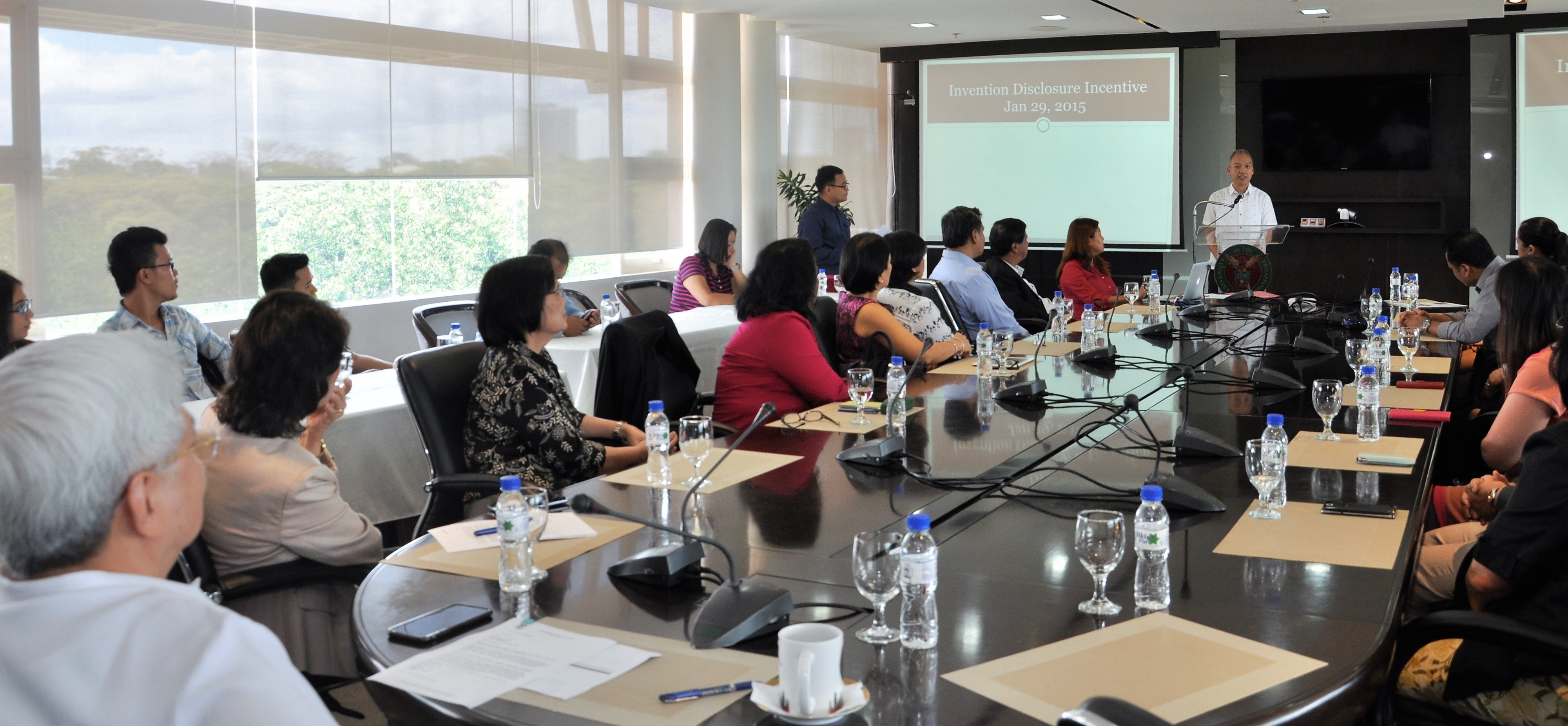 Prof. Glenn Baticados, Director of UPLB Center for Technology Transfer and Entrepreneurship shared UPLB's experience in encouraging researchers to protect their intellectual properties and promote innovation driven by creativity and entrepreneurial spirit.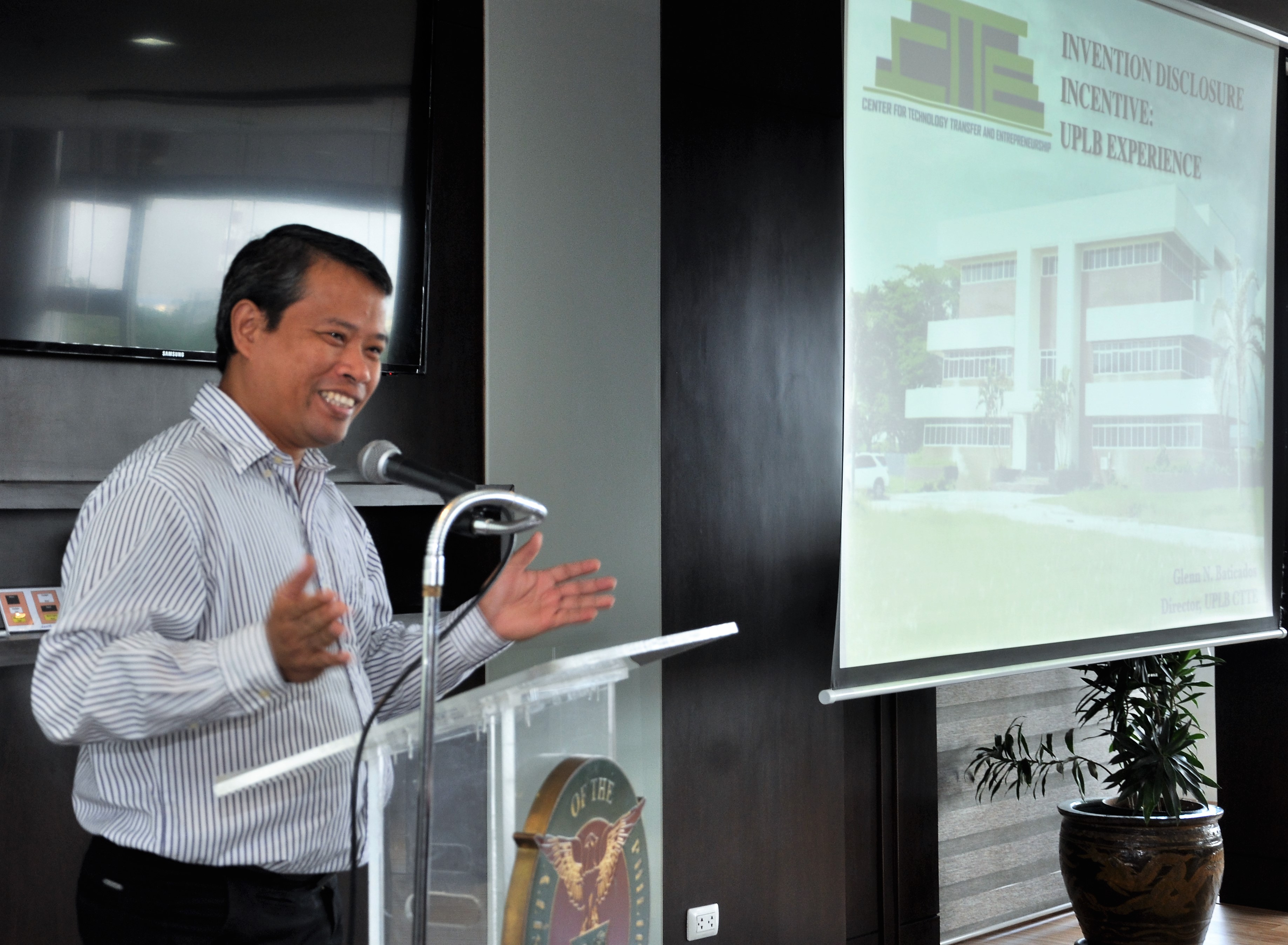 The award is presented by Pres. Pascual and Vice President for Academic Affairs, Dr. Gisela P. Concepcion


Recipients of the award are the following: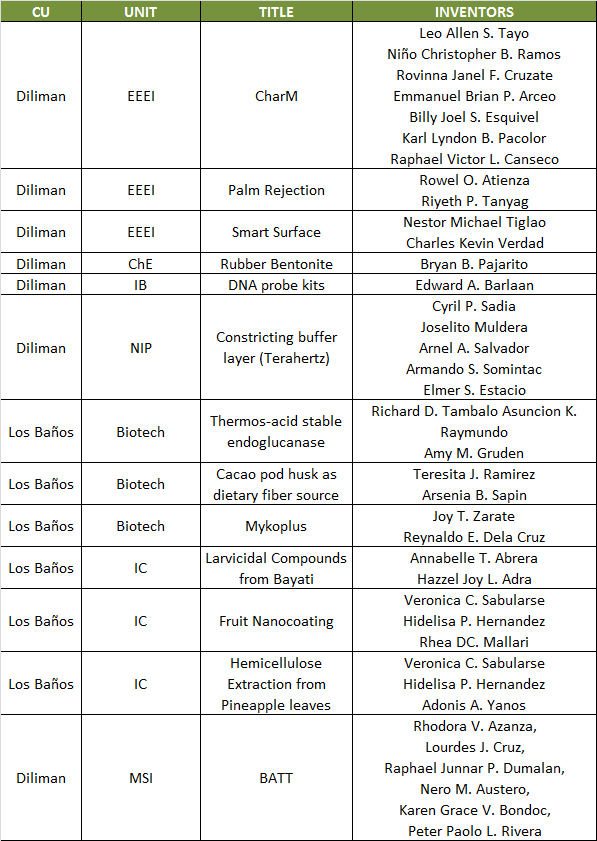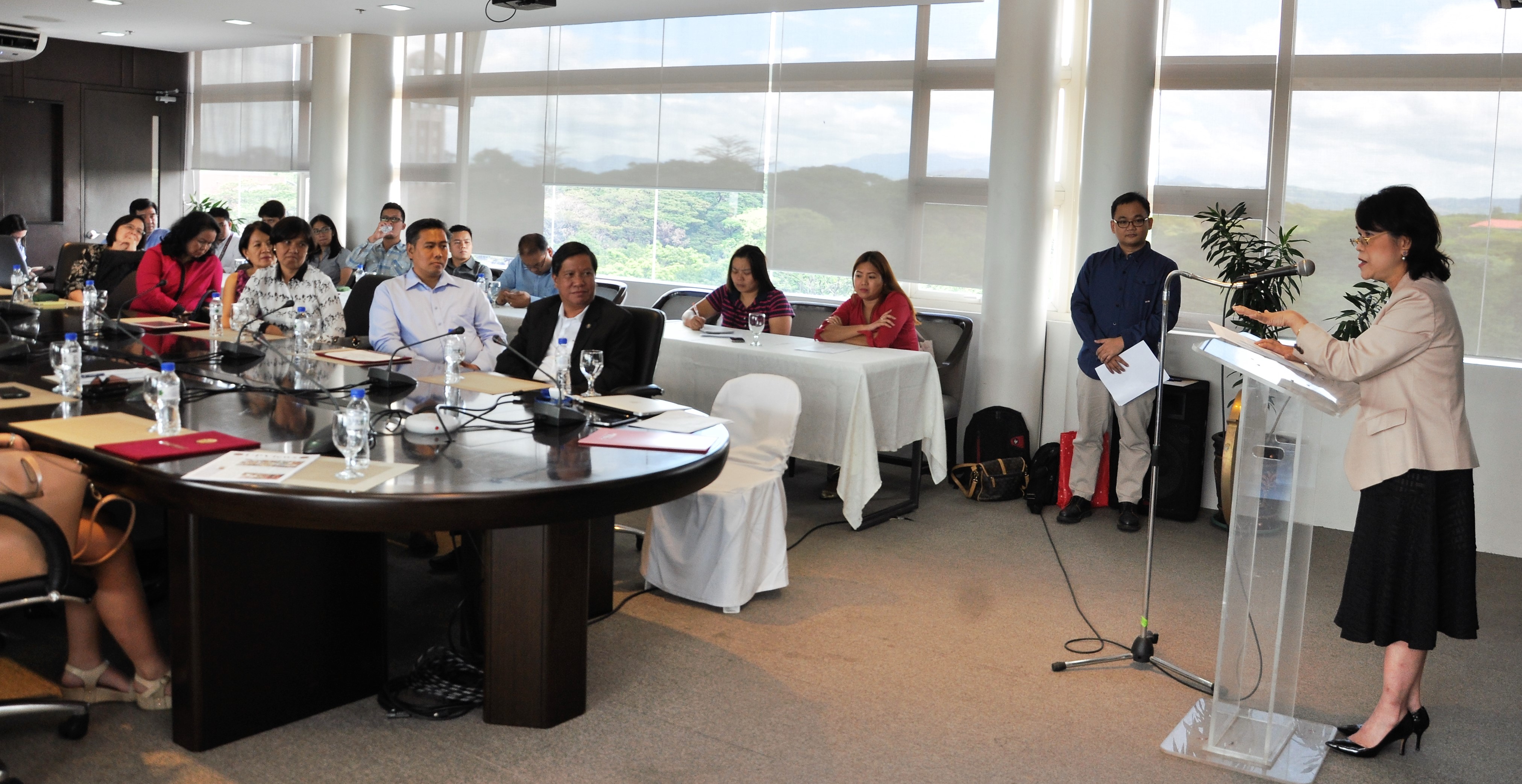 This occasion, more than anything, is a homage to and a proud celebration of the achievements of the men and women of UP who, through years of hard and challenging research work, and in UP's tradition of honor and excellence, have transformed knowledge into innovations that would serve and for the benefit of the public.